expert alterations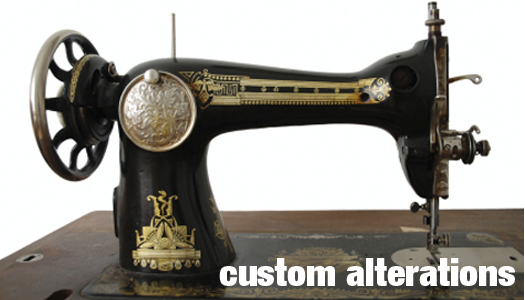 Jan's Boutique offers custom alterations in-house for any dress you purchase. Jan's team of seamstresses include 6 women with over 100 years of experience. Your new dress purchase deserves a certified seamstress from Jan's!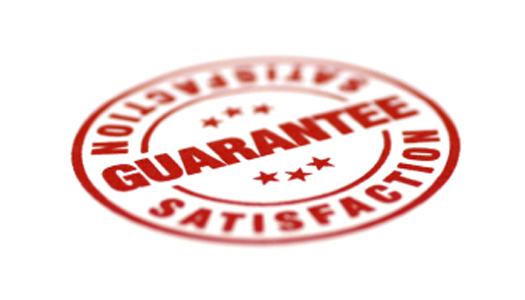 Jan's select group of seamstresses have over 100+ years of sewing experience
.
"looking for someone to alter your new dress?----just right.
Only Jan's Boutique offers qualified "certified" seamstresses whom can guarantee your dress will be altered professionally and on-time! Your new dress investment deserves a "certified" seamstress. If you purchase your dress from the internet you will not have a store to stand behind the gown, god forbid something goes wrong! And don't even bother taking your new dress to your local cleaners for alterations because they may just butcher it and then tell you nothings wrong.....that's if you can understand what there trying to tell you! Word to the wise, know who's altering your dress or don't let anyone touch your new dress!
Jan's guarantees professional results
No other store can match our service!
JAN'S GUARANTEE
Do other stores or internet sites stand behind their product? Believe it or not but beads/stones or attached embellishments may come off your garment. Jan's will steam your dress prior to your special occasion......free of charge and with a smile!
JAN'S GUARANTEE
Need to special-order your garment from another store or online retailer? If you need to special order your garment, precise measurements must be taken to guarantee the perfect fit. If you take measurements on your own or have a non-qualified person take them for you, you will special-order the wrong size. Jan's certified fitters guarantee the right size will be ordered or we will order you a different size, no questions asked!

JAN'S GUARANTEE
Special order something from another store or internet site with caution! Jan's services hundreds of disappointed prom girls per season whom were told they would receive their garment by a specific time frame and didn't. Jan's follows-up on a daily basis with its manufacturers guaranteeing your special order prom gown to arrive on time. Most online retailers as well as brick and mortar stores do not do the daily check-up with the manufacturers guaranteeing your dress will arrive on time!
Our Alteration Terms and Agreement: Please note your payment for your alterations is your agreement to our alteration policies. Alterations are inevitable for the majority of garments purchased and special ordered. Alterations require a minimum of one month to complete or as long as two months to complete during our busy time of the year, at times we can make exceptions to this rule and rush alter your garment in less then 2 or 4 weeks, for a nominal rush charge. Jan's Boutique provides expert in-house seamstresses for your alteration needs. Our master alterationists will give you special attention so your dress will fit you properly. Alterations are not included in the price of the garment. You are not obligated or forced to use our team of seamstresses to alter your garment(s) and if at any time you feel uncomfortable with any one of our seamstresses or the price they charge you then can request a new seamstress or forfeit to use our seamstresses. All alterations charges are to be paid in-full at the time of your first fitting, there is no exceptions to this policy. Some manufacturers require Jan's to take special measurements so they can gauge what size to produce your garment. All special measurements taken do not guarantee a perfect fit for your special order, they are simply a guide and alterations are inevitable for every special measurement order. Also Jan's takes diligent measurements so the best size is ordered to fit you, but it is wise to note that at times extensive alterations must be completed to fit your body properly. Jan's Boutique guarantees your alteration to be completed professionally and properly by one of our network of independent seamstresses. All work performed on your garment are done by our independent seamstresses as a courtesy for you. Jan's Boutique does not employ these independent contractors, they simply do your fittings at Jan's Boutique as a service and convenience for you. Guided by the seamstress, all alterations to be required on your dress will be discussed with you and approved by you at the first fitting. Your payment of your alterations is your agreement that the contracted seamstress will perform the required adjustments as were verbally discussed and pinned on your first appointment. Although Jan's Boutique makes every attempt to guarantee that your alterations are completed in a professional manner and time-frame, Jan's can not guarantee your garment will be completed properly after the first fitting. Because some dresses are more complex than others to alter, alterations can take up to five fittings to properly fit your garment on you, but please note most alterations are completed within two or three fittings. Also note that Jan's Boutique reserves the right to not alter your garment or finish your garment at any time during the alteration process if we feel complete cooperation is not presented on your side. Jan's Boutique also is not responsible for your alteration garment the day it leaves Jan's Boutique, after you try on your dress and you personally inspect it, you then agree that the garment is free of any problems and or defects. If you have any problem whatsoever the contracted seamstress will fix any issue that may arise. Jan's Boutique reserves the right to repair any item deemed fixable and 3rd party tailors or outside seamstresses opinions will not be accepted under this Jan's Boutique alteration agreement. If a proper fit is achieved on the day of your pick-up then Jan's Boutique cannot be held liable for any issues concerning the fit of your altered garment any time after that day. If for whatever reason you cannot try on the altered garment at Jan's on your final fitting, then we highly recommend that you try your garment(s) on immediately after you get home. If you did not try your garment on at Jan's then Jan's and the contracted seamstress will not be held responsible for any garment not fitting properly with-in two days of your pick-up. 3rd party or outside seamstress not employed by Jan's cannot be used as consultants regarding your altered garment(s).

How to Zipper your Dress: all eveningwear dresses have an invisible zipper. Invisible zippers are not like a normal zipper on a jacket or your jeans. Invisible zippers are delicate and need to be treated in a delicate manner to ensure it doesn't function improperly. When zippering your garment on you, first and foremost hook the hook and eye at the top of the zipper, this will help keep the zipper in a straight vertical position. It's recommended to have someone besides yourself zip your dress on you. Slowly and carefully pull your zipper up approximately 3 inches at a time, lifting the back of the garment in a straight vertical line. If the zipper gets caught on the material or beading then very slowly push the zipper down and re-start all over, making sure not to catch what you may have previously caught on the zipper. Do not tug or force the zipper or it will break! Jan's Boutique will not be held responsible for the malfunction of any issues regarding your invisible zipper. Photographs: any and all photographs taken in store of you may be used for promotional purposes on our website. If for whatever reason you would like your photo removed from our website then please call management at (856) 428-8181 during store hours and they will remove any photograph taken of yourself.