FAQs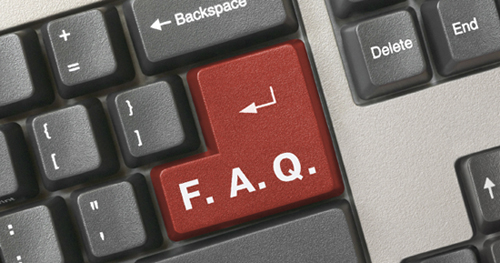 Does Jan's have multiple locations?
No.
Do I need an appointment?
Due to CDC Guidelines and to ensure Social Distancing, appointments are now required. In addition each appointment can only bring in (1) guest into Jan's. Appointments receive a $70 credit with dress purchase during appointment time. To book an appointment then please book from our website, click onto the Appointment link
What sizes does Jan's Boutique carry?
Jan's stocks sizes 000 through 32, extra-small thru 3X, regular, plus and women's sizes too.
What credit cards are accepted at Jan's Boutique?
Visa, MasterCard, American Express, Discover, and MAC/ATM.
Why aren't the prices on each and every dress?
Certain designers do not allow us to put the prices online, if you like a price quote then please email us thru our Stock Check link or call us at 856-428-8181 to check stock and to check a price on any dress

Does Jan's offer a Layaway plan?
Yes, we do. All that is needed is half down of the total value of the dress plus there is a layaway fee to use the layaway plan. Layaway is good for 30 days but if you need an additional 30 days then there would be a 2nd layaway fee.
When should I begin dress shopping for my son's or daughter's wedding?
It's never too soon to begin your search. Many of our future mother-of-the-bride/groom and bar/bat mitzvah mothers begin shopping anywhere from 4 to 8 months before their occasion. However, it is best to start looking for your dress 6 to 12 months prior to the date. This allows you enough time to narrow down your selection and order the dress of your dreams. And please note the upcoming season's merchandise is in stock at Jan's 6 months before that seasons starts. For example, our fall-winter collections arrive in store in the late winter or early spring, typically around February and March giving you more than enough time to shop before most stores' new fall collections would arrive, typically in July or August. The same holds true for our spring-summer collections; they arrive in October and November, way before you can even think spring!

Help! I'm a last minute customer. Can I still purchase a dress in time?
Absolutely! If you do not have that much time there are a few different ways that we can accommodate you. First of all our immense inventory selection is the largest in the Delaware Valley (if not the East Coast!) so you can find something from stock! Remember: our inventory items are NOT SAMPLES; in fact, all our garments are well taken care of and are placed in clear garment bags as to ensure that no garment gets abused. Secondly, our expert seamstresses can provide last minute alterations for you in as little as three days or less for a nominal rush charge. And finally, Jan's stocks the largest selection of accessories and shoes to compliment your dress, eliminating the need to run from store to store! Please note new dresses arrive in our store on a daily basis.
What is a "Special Order"?
A special order is when we order an item from our manufacturer because it is out of stock in our store. Sometimes the manufacturer has the item in stock and can ship it out to us immediately. If they do not have it in stock, it must be made to order and delivery time can vary from 2-16 weeks. Once the dress is received in our store we call you that same day. There is no additional charge for a special order but we do not accept returns, exchanges or cancellations on them.
Can you send me a catalog?
If you wish to view our Evening catalog then go to www.JansCatalog.com or if you wish to view our Prom Catalog then go to www.JansPromCatalog.com

What are the store hours?
Jan's is open seven days a week although June thru August we are closed on Sundays. Our store hours fluctuate depending on the season. Please see our Direction and Hours link on this website for updated hours.
If I find the perfect dress or gown, and I need to alter the garment-does Jan's offer an in-house seamstress?
Yes, Jan's Boutique employs some the most talented seamstresses in the industry. So if you find yourself in a bind finding the perfect fit, rest assured Jan's expert seamstresses will make it fit perfectly-and in a timely manner.
Help! I am a religious future mother and can not have a strapless gown. Can you customize my dress if it is not appropriate?
Yes! We have a special consultants who specialize in religious mothers' dresses. They have the knowledge and experience to guide you in the right direction and help fulfill all your special needs and requirements. Please note our seamstresses have accommodated hundreds of special requests such as creating a bolero jacket from extra fabric, lining a garment that was (see-through), increased the neckline of particular garments and the list goes on and on. To put it simply: there is not much our professional staff of seamstresses can't do.

How often do new dresses arrive in the boutique?
New dresses arrive literally every day which is the main reason our customers do not mind traveling from as far as 4 to 5 hours away to visit Jan's Boutique.
Can I see a dress in another color / additional pictures?
We always post all of the pictures we have on the website. Often, we only have pictures of a dress in one color available. This is because our pictures are generally supplied by our manufacturers and we have no control over which colors they choose to photograph. We apologize for this inconvenience. Whenever possible, we add additional colors, swatches or descriptions.
Do you offer expert alterations?
Yes, our expert seamstresses offer custom alterations on any dress purchased at Jan's Boutique. Our professional seamstress staff is comprised of highly trained and skilled women. Take heart that your gown is in the hands of couture seamstresses with years of experience in the dress industry. Please note our seamstresses have accommodated hundreds of special requests such as creating a bolero jacket from extra fabric, lining a garment that was (see-through), increased the neckline of particular garments and the list goes on and on. To put it simply: there is not much our professional staff of seamstresses can't do.
What are the typical price range for alterations?
Unfortunately it is impossible to price quote and to actually have a price list on altering garments because every dress typically varies. Although alterations can generally run between $75+/- to $350+/- depending on the complexities of the garment. What normally brings the price up on altering a garment is when in it needs to be taken-in in various areas especially if it is beaded.
What prices should I expect to pay at Jan's Boutique?
For our eveningwear, Jan's is competitively priced. Our price points start around $200 and go as high as $5000. The average inventory price is around $600 for a two-piece gown and around $400 for a one-piece gown.
Can I get a swatch of the color of my gown after I order it?
A swatch will be provided to you at your first fitting if requested. It is best to get a swatch from your actual dress because dye lots vary and we want the swatch to match perfectly. Please note that most ready-made manufacturers do not supply swatches and most of the couture manufacturers (designers retailing over $1000) generally do so supply actual swatches.
How long should I wait to purchase my special occasion gown for my daughter or son's wedding?
We highly suggest you give yourself a minimum of 3 to 6 months. See our Insider Tips link.
Can I bring my family and friends with me to the store?
Please do! However there are times you should consider limiting the number, as it can get crowded at Jan's Boutique (specifically on the weekends). Also remember, too many cooks spoil the soup and too many opinions, no matter how well-intended, lead to confusion.
Whom do you recommend for the preservation of my garment?
We highly recommend a excellent gown preservation/expert cleaner in New York named www.cleangowns.com.
What is a trunkshow?
A trunkshow is a old term referring to a time when a manufacturer in the garment business used to ship their samples or actual inventory to the retailers in a "big trunk". Today this tradition still continues to work for the retailer and the manufacturer. These samples or ready-to-sell inventory shipped to the retailer are the "new-styles" for the upcoming season, something "only" retailers see many months before the season starts. These trunkshows give you the perfect opportunity to preview exactly what the buyers of Jan's Boutique preview in the New York showrooms. You can sometimes purchase these garments or special order them in the color and size of your choice at the trunkshow. Trunkshows are a wonderful because they allow you to see "more" styles, enabling you to make an informed decision of which styles will compliment your figure the best.
Does Jan's discount?
No, but Jan's constantly marks down slow moving and discontinued styles - up to 70% off! And remember our evening wear is always tax-free, saving our customers as much as 8.375% everyday!
Does Jan's ever have sales for their formalwear?
Yes! Jan's periodically has sales on its evening wear as much as 70% off! Yes, up to 70%! Also, Jan's always offers a large selection of formal wear on sale up to 50% off everyday. Our sale selections are a great way to find a garment that is in perfectly good condition at a great value. As if all that wasn't enough already, Jan's always marks down their slow moving and slightly damaged inventory, offering our customers an opportunity to save hundreds of dollars.
Who shops at Jan's Boutique?
Mothers and daughters both shop at Jan's. Jan's offers a variety of styles that range from sexy to sophisticated. Jan's focus is on providing their customers updated styles that fit all types of body shapes. With over 37 years of experience Jan's has learned that the modern women of the 21st century is in search of sharper fashions that are contemporary in styling and still fit a real woman.
We've been in other stores and found nothing but matronly fashions for Mothers-of-the-Bride/Groom-Does Jan's carry the same old, same old?
Definitely Not!
What is Jan's return policy on formalwear?
Unfortunately, no returns are available on formal wear. All sales are final; this final sale policy is consistent with the industry standard for special occasion apparel. This policy ensures that the dress you buy from Jan's has never been worn by anyone else before.
Why should I consider driving a long distance to check out Jan's Boutique?
1. Thousands of unique, one-a-kind inventory selection in sizes 000 thru 32 in stock.

2. Well over 10,000 dresses, gowns, dressy pant and skirt suits and dressy separates in stock.

3. Honest and warm sales associates to make your shopping experience worth the trip.

Plus, no other store stocks the variety of styles and manufacturer selections that Jan's offers. This includes all major department stores and boutiques. Jan's buyers travel to New York, Las Vegas, and California on a regular basis to offer their customers something that they will not find locally or anywhere else on the east coast.
Will Jan's be opening any other new locations in the near future?
No, the main reason for this is this business requires lots of personal attention to each of Jan's regular and new customers who shop in our store. At this present moment Jan's client list is well over 100,000 and Jan's adds approximately 5,000 new customers per year. Jan's Boutique would love to have multiple locations in the region, but in order to run this particular business properly, the owners find it very important to be highly involved in their operations on a daily basis. This attention to detail is what separates us from the rest.
How long will it take for my dress to come in?
Delivery dates vary from one manufacturer to another. The rule of thumb is 10 to 14 weeks for most evening dresses. These dates are never firm, however, some styles are in stock and can be shipped quickly and some other designers can rush ship a dress in less than 4 weeks for a rush charge. Conversely, manufacturers sometimes encounter delays in production. Jan's Boutique's commitment to you, our customer, is that we follow up with our manufacturers on a daily basis, ensuring your special order arrives on time. We stand behind our 100% delivery record!
Are alterations included in the price?
Alterations are not included in the price. Our professional full-time alterations department is staffed by the most experienced and talented seamstresses in the tri-state area.

Are all dresses true-to-size?
No. Eveningwear in general runs one to two sizes smaller than what you would wear in regular clothing. Also, sizes vary from one dress manufacturer to another. Please do not be offended if the size ordered is not your "true" size. Our time-tested experience with different manufacturers gives us all the confidence we need to ensure that the appropriate size will be delivered. You can trust that we do not want the burden of unnecessary alterations - best to get it right the first time!
What should I bring to my fitting?
Good question! In order to be fitted properly, you will have to decide on undergarments and shoes before you come in. It's important to have your bra picked out ahead of time as well as knowing the heel height of the shoes you will be wearing. If not, the appointment may have to be rescheduled upon arrival. Jan's Boutique has a wide selection of bras, undergarments/spanx/body wraps, and shoes and we invite you to consider our selection any time BEFORE your first fitting.
In what ways is Jan's going green?
While we would love to say that we're a 100% green boutique - we can say we are trying hard to establish ourselves as the leader in green initiatives. At Jan's 100% of our lights for our store are now LED. Our HVAC system has an economizer on it that pulls cold air into the building vs using coolant when outdoor conditions permit, our flat screen TV's are energy efficient and Jan's is in the process of installing solar panels on our entire building. Going green is the foundation of helping our children and grandchildren inherit a better world and Jan's is proud to support any green initiative.

Who should I email if I have further questions not listed on "The Frequently Asked Questions List?"
if you have any questions not listed please email us at info@jansboutique.com.